It is 1998… Two friends are waiting for a flight in the coffee shop of a small, northern European airport. Both work in the Italian Espresso coffee sector and, over two steaming cups of coffee, begin to chat about coffee in general and the Art of Coffee Making. Both with their own vision of the perfect coffee they sniff then taste their coffees with a smile, but remain totally dissatisfied. Over the years they pursue their dream to create a hand-crafted masterpiece. Their search for the "perfect" coffee leads to them pooling their knowledge and experience, dedicating their time to passionately choosing the unique origins of their coffee beans, roasting them using ancient traditional methods and developing the perfect blend.
Today, savouring their Blend, they have moved beyond the realms of mere self satisfaction. Ttoday they wish to share that passion and their unique vision that was once a dream and is now a reality.
They dedicate the unique "Perfero" blend to coffee drinkers with the highest expectations,
secure in the knowledge of eliciting a positive reaction.
The soul of the unique "Perfero" blend was born on the hillsides of Brazil, Columbia and Santo Domingo, on Kenyan plateaus and in the mystique that is India. Selection and harvesting by hand, ensuring only the ripest fruit are picked, guarantees that soul of our Coffee. So once it arrives in Italy, and through the doors of our establishment, gives up the best of itself.
The" Perfero Unica"Line.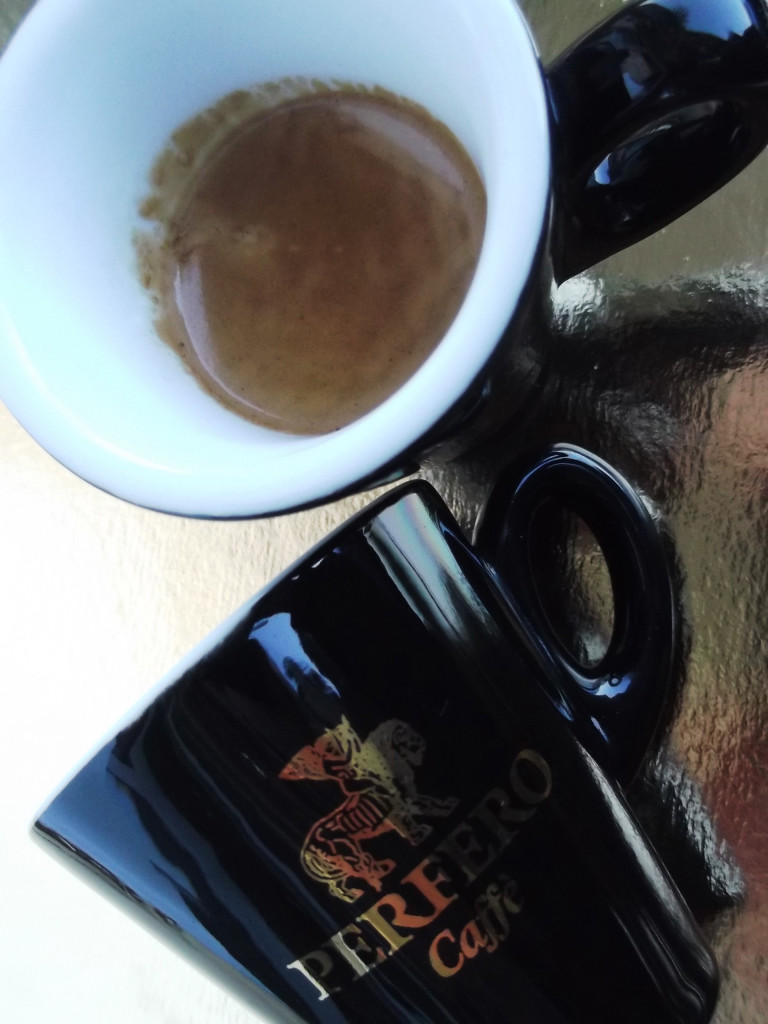 UNICA (100%arabica): The taste is gentle and silky, using the best "Barahona AAA"
Arabica coffee beans of South America and the Dominican Republic.
The explosion of flavour and taste invites you to explore fascinating faraway
places. Chocolate, citrus and jasmine mingle with moderate acidity.
It is simply unique.
MILD (75%arabica-25%robusta): South American Arabica is blended with an
extraordinary Robusta, the "Kapi-Royal". The flavour is characterized by
hazel-nut, chocolate and rum. Acidity and bitterness in perfect harmony.
The highest expression of the Italian school of Espresso.
 DEKA ad ACQUA: A completely natural blend, decaffeinated using a 'water-only' process.
Top quality 100% Brasile Santos Fine Cup.